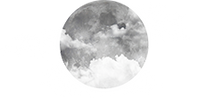 120-Night Sleep Trial
Because a mattress is an important purchase, we offer a 120-Night Sleep Trial. If you are not completely satisfied with the comfort of your mattress, we will exchange it at no extra cost within 120 nights of delivery.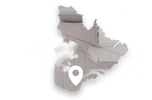 Made right here in Eastern Townships
When you buy a Houde mattress, you're buying a locally made superior quality product. Our 87-year history of innovation and service speaks for itself. At Matelas Houde, you're sure to find the comfort of your dreams!

Quality Without Compromise
At Matelas Houde, you're buying directly from the manufacturer. By eliminating the middleman, we're able to invest more than leading brands in the quality of our mattress materials. That means you get a higher quality and longer-lasting mattress for the same price!